Interviews Home
Private Japanese lessons for mastery
Eriko-sensei has been teahing Japanese professionally for over ten years. Learn from a techer's perspective how to achieve your learning goals.
2018年04月12日 - 8 minutes read
Could you please briefly introduce yourself?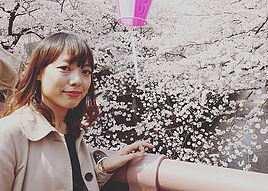 Hi! Hajime mashite!
I am Eriko Kasai, a Japanese teacher who has been teaching Japanese professionally for over ten years. I've also been living in Thailand for nine years now.
For how long have you been teaching Japanese?
I began teaching Japanese as a volunteer while I was still living in Japan.
Then I became a full-time teacher in South Korea in 2009.
For more than fifteen years I have been enjoying teaching Japanese, ever since I was in University.
Around how many students have you taught?
As a professional teacher I have taught around 400 students. In the past, I used to teach at schools and in companies. Now I mainly teach privately by myself.
How did you learn how to teach Japanese?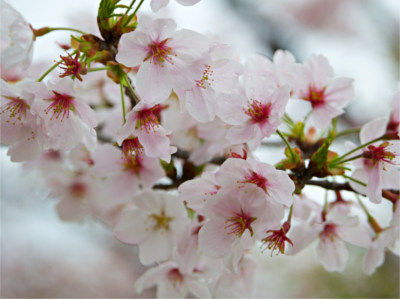 I went to Himeji Dokkyo University, and majored in "Japanese language as a foreign language".
In addition to Japanese native speakers, many foreign students also come to study in this program in order to become Japanese teachers in their home countries.
The University has student exchange programs and Japanese courses for foreigners, in case you are interested in learning Japanese in Japan. Himeji Dokkyo University is located near Himeji Castle, a UNESCO World Heritage Site and there are plenty of cities to visit within the vincinity of the University.
To tell the truth, I didn't plan on becoming a Japanese teacher when I entered University, but thanks to the experiences I had as a student I got to know just how fun and interesting it is to teach Japanese language and culture. I can say that going through University changed my life!
What inspired you to teach Japanese? What keeps you motivated with teaching?
I have NEVER thought that "I want to quit teaching Japanese".
That is because through this career I always have something new to learn and it makes me really happy to help my students achieve their goals.
When my students tell me that they have achieved their Japanese language learning goals I get happy and excited, so I'm always looking forward to that.
I am the kind of person who gets bored rather easily and I changed jobs more than ten times before I became a Japanese teacher.
If you like challenges, communication, learning, statistics, collaboration, psychology, supporting, and of course Japanese culture, you will always motivated as Japanese teacher.
Do you teach both online and offline? What are the pros and cons of each approach?
I teach mainly online but I also now teach regularly at a cafe in Bangkok.
I also organize a small language exchange event called "Eriko Cafe" that I carry out in many different countries when I travel throughout South East Asia and Japan.
My online lessons are usually private lessons. I make customized study plans for my students in order to help them achieve their goals in time.
So if you have specific set of goals and would like to achieve those within a certain time frame, I think online tutoring can be very effective.
A good thing about online lessons is that I can charge less for online lessons since we can save time and transportation costs. Through online lessons, students can reach teachers wherever they have an Internet connection.
Offline lessons are fun for me too, especially when I have offline group lessons. For offline group lessons I can use more flashcards, paper quizzes, and games in class. Also, I can immediately see my students' notes so that I can correct on them on the spot and evaluate their peformance.
What are the advantages and disadvantages to group lessons vs individual lessons? What kind of class do you recommend for which kind of student?
If you would like to get to know many different ideas and opinions about Japanese language and culture, group lessons can be a lot fun since learners from different cultures and backgrounds have very different points of views about Japan.
Sometimes I, a native Japanese, cannot recognize how Japanese culture is unique or different, but seeing things through my students' eyes I have come to learn many interesting things about my own culture.
Students participating in group lessons can also obtain knowledge and information that might only be available in their classmates' native languages, which is quite interesting. I also like the dynamic energy of offline group lessons.
Has living abroad in Thailand influenced your teaching style?
My teaching style is not influenced by where I live. But my lifestyle can change a bit depending on my current time zone.
I have many students living in U.S and they usually prefer to take lessons in the evening. This means that I have morning classes everyday in Thailand time. Thankfully I like to teach in the morning and I think it's good for my health. ;)
Has learning other languages influenced your teaching style? Which languages do you know now and which languages would you like to learn?
I had to study English and another language of my choice while studying at my University. I chose French because I liked French movies when I was in high school.
But as you probably guessed I cannot speak French. I quit studying French after graduation.
Once you stop using a language regularly, it's very hard to retain your previous language abilities. It's very easy to forget most of the things you learned after a short while. (*´ω`*) So please keep using Japanese language in as many situations as possible!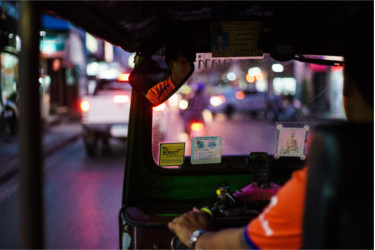 Since I have been living in Thailand for almost ten years, I speak Thai with locals in my everyday life. I studied Thai in some schools and also had tutors for 3-4 years. That said, I think I need to improve my Thai so that I can show my appreciation to Thai people. They treat me very well, I didn't expect that I would live in Thailand for so long!
I also tried learning Spanish before going to Cuba two years ago, but I could not make it... I plan to travel to South America this year again, so I think it's time to open again my Spanish textbook!
How does a typical lesson with one of your students look like?
Nowadays we can find many free Japanese learning materials and tools online, so most of my students like to have practical conversation experiences with me.
Primarily we use textbooks but those are used mainly as a measure of how far we have come and how much grammar we have covered.
I enjoy having real conversations with my students and learning things from my students.
How should students prepare for a Japanese lesson?
When students want to focus on conversation practice, I recommend them to study how to produce the different cogujations and forms (such as dictionary-form, te-form, etc..) before class. I also ask them to read the grammar points before our conversation lesson.
I provide videos on how to produce the different forms and sentence patterns via Youtube and my website. I hope those will help students prepare.
How many lessons per week do students usually take with you?
Most of my students take my lessons once a week, but students who are planning on taking one of the JLPT exams usually take 2-3 times lessons a week until they take the exam. Some of them even take lessons every day to prepare for the JLPT.
Should self-learners try out Japanese lessons? Can self-learning compliment lessons?
As a language learner, I prefer to take conversation lessons in addition to learning by myself. Through lessons, you get to practice and use what you have learned and you will be motivated to communicate. Communicating will help you easily memorize meaningful phrases and develop your overall language skills.
Have you noticed any patterns in the habits of students who achieve their learning goals?
Some people want to learn languages for earning more income, getting a better position at work, and so on.
If a student's goals are not aliged with their intrinsic motivation and having fun it is not easy to achieve goals quickly and get far.
When I think of quick learners and people who get very far, they are usually those students who truly enjoying communication via speaking and writing. Also, those students who enjoy writing by themselves seem to aquire skills and knowledge particularly fast.
What do you think helps students stay motivated with learning Japanese?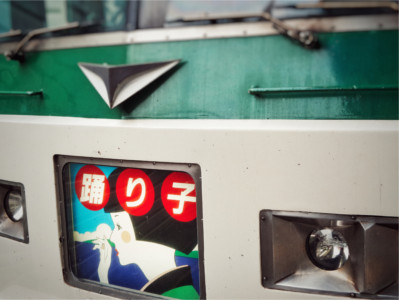 Each student has different reasons for learning Japanese, so I try to provide interesting and useful content that is aligned with their personal goals. I also think it is important for students to have fun while learning Japanese.
Helping students in this way has given me the opportunity to learn about many topics I wouldn't have otherwise ever gotten to know about. If I wasn't a Japanese teacher, I would not have ever read and watched many resources about the economy, animation, IT, finance, and history that I got to learn through my students. In a way, my students are also my teachers.
Do you recommend students to practice their Japanese handwriting? If so, why?
Of course, yes! Most of my students know that writing by hand (not typing) boosts memory and understanding.
Do you think students should study for and take the JLPT?
It depends on the students' goals.
If you would like to get a job in Japan or if you would like to obtain a degree in Japan, your test certificate will help you.
If you would just like to communicate with your Japanese friends or travel to Japan, I would recommend you to focus more on just having fun while you practice.
However, taking the JLPT can be a good measure of how far one has gotten on one's Japanese learning journey.
Which textbooks and materials are your favorites?
I prefer not to use textbooks for conversation lessons but when I think it would be efficient, I use the Genki textbook for beginners. This textbook has English translations and text, so most students can study the neccessary grammatical points and words by themselves before each conversation lesson.
For intermediate and advanced learners, most of my students enjoy using Tobira, which is well-organized to cover grammar, vocabulary, kanji, reading, discussion, various conversation styles (formality,gender, etc.), Japanese culture/history/geography and more. Moreover, Tobira has its own website where you can access audio and video materials for each chapter and many useful practice sheets and information. Even if you are not a Tobira user, you can find a lot of interesting content on their website.
How can students start to practice and learn from native materials e.g. manga, anime, movies, music, video games, magazines
I think that catching and understanding native sounds/pitch is very important for all learners.
If you are beginner, I recommend that you start watching Japanese movies and dramas with subtitles.
Reading essays is also a fun way to learn about Japanese culture and Japanese lifestyles.
Sometimes the lifestyles portrayed in dramas are not realistic, so watching documentaries can be helpful for getting to know different speaking styles and lifestyles if you plan to live in Japan in the future.
You recently started a Japanese learning YouTube channel. What kind of lessons do you offer and how can students learn from YouTube content?
I started creating videos for my students so that they can prepare before lessons and review afterwards.
With these videos my students can focus on conversation practice during lessons and leave the busy work such as reviewing grammar (such like te-form, dictionary-form, etc.) for before class. That way they can maximize what they learn during lessons. I also create flash cards for my students for that reason.
I have also realized that there are many videos for beginners, but not many for advanced learners, so this year I'm trying to create more content for advanced learners.
What is your advice for students who want to master Japanese?
I think every learner has different reasons for studying Japanese. So if you have specific goals, such as getting job in Japan or performing stand-up comedy in Japanese, please imagine yourself having achieved that goal. Focus on what it will look like when you achieve your goal in order to stay motivated. I actually use this technique to help me achieve achieving my own goals.
Where can we find you online? How can we book a class with you?
I have my own website called Eriko Juku.
Juku means private school but I use this name to mean "community", specifically a community for sharing ideas and knowledge through Japanese.
Anybody who would like to study Japanese language and culture can join my community and book lessons via my website.
You can also find me on Facebook. I have one community meant for beginners who are interested in Japanese culture and another one for advanced learners.